We're Here To Help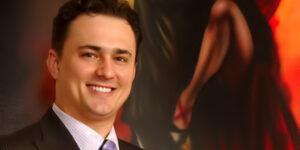 Alex Patsioukov, Owner Born in Russia, Alex started dancing at age six, and one year later won first place in the South Russian youth championships. He continued to be a competitive dance champion throughout his youth.
Alex attended the Stavropol College of Art, graduating with highest honors in performing, teaching, and choreographing ballroom, Latin, ballet, character, jazz, and modern dance. After graduation, he performed worldwide with the Stavropol professional Cossack dance group.
Alex moved to the U.S. in 1999, following his dream to open Ballroom World and work with students and top world dance pros. Alex is married to the beautiful Yelena and has a son Nikita and daughter Polina.